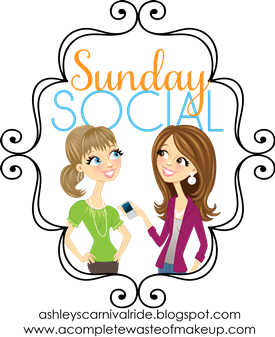 This Week's Questions: All about Valentine's Day!
1. Best Valentine's Day you've ever had
I think our first valentine's Day (2009) is definitely the winner. When The Princess and I got to his house he had put hershey kisses all over the floor and had a bunch of goodies and flowers set up on the table for both of us. It was so sweet. Then later that evening he and I had a romantic dinner.

2. Worst Valentine's Day you've ever had
2008. It was just a really sad day.

3. What did you do for Valentine's this year?

It was actually a pretty bad one. The whole day just went wrong, but the end of the night really topped it off. I had class until 9pm. When I was leaving, I realized that I needed gas. The tank was below empty, woops... then I realized that I had fogotten my debit card at home, WOOPS. THANK GOODNESS I remembered that one of my friends lived close by and I called her up and borrowed $10 (yes, I totally went to her house begging for money, lol!) I didn't get home till almost 11, then we ate cold Panda Express and watched an episode of the Big Bang Theory. The last part was actually okay, but man... definitely doesn't make the Best Valentine's Day list!

4. Best Valentine's Idea if you're single

Having a girls night and swapping gifts with your girlfriends! Or maybe even a spa day. :)

5. Favorite Valentine's Candy?
Candy Hearts!


6. Favorite Valentine's Memory from your childhood

Hmm, nothing really sticks out in my mind. I just remember loving handing out Valentine cards and class parties. Oh, and I remember always picking out an extra special one for whoever I had a crush on, haha!

If you haven't linked up with the Sunday Social, head over and link up! It's a super fun way to get to know other bloggers.