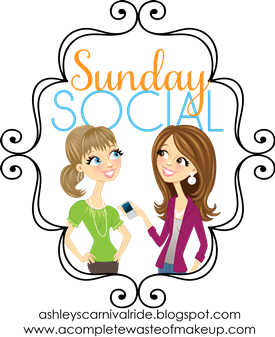 This weeks Questions: All about our Childhoods
1. What was your first car?
2000 Chrysler Cirrus. I put way too much money into that piece of junk!

2. Who was your favorite childhood teacher?
Miss Hand, my choir teacher. She took me to jazz choir concerts at other schools. Coolest teacher ever! And of course she's a fb friend now. :)
3. Were you involved in any sports/extracurricular activities? Share pictures if you can!
Choir, drama, & dance. Ballet photo from when I was young, no photos from when I was older though. :(
4. What was your favorite birthday party?
It was either my 6th or 7th birthday, but my grandma put on a big carnival party for me, my brother, and sister since all of our birthdays are close together. There were games, delicious food, and tons of people (probably close to 500, yikes!). It was the best party ever. I did a much smaller carnival party for The Princess that was inspired by it.
5. Who was your teen celebrity crush?
I had to ask my sister because I could not remember... Ben Affleck!
6. What show/movie did your parents not allow you to watch?
I really can't think of a single thing that I wasn't allowed to watch. I remember watching horror movies at the age of 5. It's probably why I'm so strict about what The Princess watches!
If you haven't linked up with the Sunday Social, head over and link up! It's a super fun way to get to know other bloggers.