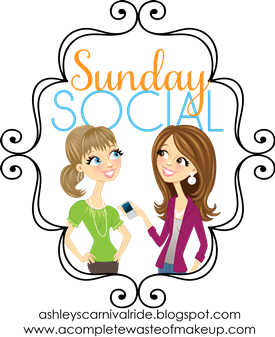 This weeks Questions:
1. If you were stuck on an island what are the two material items you would want to have?
My laptop (there is wifi on this island, right??) and my Nikon t4i because I'm sure there would be many beautiful photo ops!
2. What are two TV shows you'd watch over and over:
Sex and the City and Friends. They could never get old!
3. If your house was on fire what two things aside from family, pets, etc would you grab?
Laptop and hard drive because that is where I've got backups of all of our family photos and that is the one thing that I could never replace.
4. What are your two most favorite articles of clothing?
5. What two movies that you saw in the past year would you recommend to us?
Definitely the Avengers I have a superhero obsession, and Breaking Dawn part 2. I read all of the books and thought the last movie was great (aside from the creepy baby face).
6. What are your two biggest guilty pleasures?
Super sweet white mocha and chocolate!
This is my first time linking up with the Sunday Social, but I think it is such a fun idea. If you haven't linked up, head over and link up! Let me know if we have any of the same answers. :)