Welcome to the (

Not So)

Wordless Wednesday Blog Hop #2!!
This week our fabulous co-host is:
Mommy with Tattoos
Yes, I know this is "Wordless" Wednesday, but it's pretty much impossible for me to stick to that. How about a compromise, I'll do "less words". Haha!
People are always surprised that I have tattoos. I only have 3 small ones and I think they are very tasteful. I put a lot of thought into each one and they each have personal meanings for me.
"You are my Sunshine Tattoo"
I got this one for my daughter. I has the music to the beginning of you are my sunshine and her name makes the bottom of the treble clef.
The Rules
1. Follow your host & co-host
2. Link up any photo post, it doesn't have to be wordless.
3. Visit some of the other blogs that have linked up!
4. Share!
Copy and post the button below on your sidebar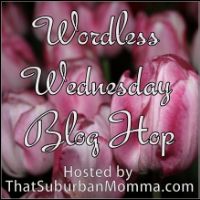 <div align="center"><a href="http://www.thatsuburbanmomma.com" title="That Suburban Momma"><img src="http://i1311.photobucket.com/albums/s663/thatsuburbanmom/b8c8532b-6378-401a-b58c-38314524e29c_zpsed912a71.jpg" alt="That Suburban Momma" style="border:none;" /></a></div>