Welcome to

the (Not So)

Wordless Wednesday Blog Hop #

5

!
Have you seen the viral video of the Gas-Pump Prank from the Tonight Show?
As a karaoke lover, I thought it was totally awesome! The couple is so entertaining and absolutely adorable.

Not to mention that the song just happened to be the #1 single the day I was born

, ha!
The Rules
1.
Please follow me however you prefer! Leave a comment, and I will follow you back!
2. Link up any post with photos, it doesn't have to be wordless.
3. Visit some of the other blogs that have linked up!
4. Share!
Copy and post the button below on your sidebar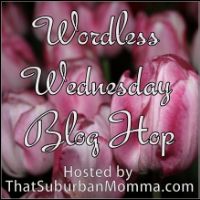 <div align="center"><a href="http://www.thatsuburbanmomma.com" title="That Suburban Momma"><img src="http://i1311.photobucket.com/albums/s663/thatsuburbanmom/b8c8532b-6378-401a-b58c-38314524e29c_zpsed912a71.jpg" alt="That Suburban Momma" style="border:none;" /></a></div>