Welcome to

the (Not So)

Wordless Wednesday Blog Hop #

7

!
Never forget where you came from...
If you know me in real li

fe,

You would also know that my childhood was very

dysfunctional

and I grew up extremely poor. As a child, I dreamed of being a Disney Princess and being whisked off in

to the sunset on a white horse.
I'm not sure where this photo came from, but I love it so much. This might sound silly, but it really touched my heart because sometimes when I look in the mirror, I can still see the little girl

from my past

. I have grown up, and I have so much more than I ever dared to dream for

, and I thank God for it every day.
And

n

ow that I think about it, I did get my fairytale Princess ending...
I appreciate this life so

much

because of where I came from, and I will never forget how

amazingly blessed

I am.


The Rules

Please follow our lovely co-host Oh Hey Brittany!
Facebook/ Twitter/ Instagram
Leave a comment letting us know that you are a new follower, so we can follow you back!
2. Link up any post with photos, it doesn't have to be wordless.

3. Visit some of the other blogs that have linked up!
4. Share!
Copy and post the button below on your sidebar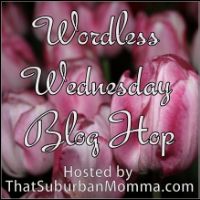 <div align="center"><a href="http://www.thatsuburbanmomma.com" title="That Suburban Momma"><img src="http://i1311.photobucket.com/albums/s663/thatsuburbanmom/b8c8532b-6378-401a-b58c-38314524e29c_zpsed912a71.jpg" alt="That Suburban Momma" style="border:none;" /></a></div>