Welcome to

the (Not So)

Wordless Wednesday Blog Hop #

4

!
Make your own Pizza Night!
When I was at the grocery store last week, I noticed that they had personalized pizza crusts. I decided that we definitely needed a make your own pizza night! We had so much fun, if you haven't tried this at home, I highly recommend it. It gets you off the hook for

cooking for the night, and the family will have a blast!
Step 1:
Gather your ingredients: Perso

nal pizza crust, cheese, tomato sauce, and

b

asically whatever you want

, it's your pizza

.... If you intend to make a Hawaiian Pizza, you will need your hula skirt

(t

his is not optional).
Step 2:
Apply t

omato

sauce to your pizza. This part is tricky, so be sure to be very precis

e.
Sprinkle with LOTS of Cheese!
We're getting serious now, apply toppings that are desired. Make sure you put exactly what you want and as much of it as you want.
Top with MORE cheese. This step is vital to the perfect personal pizza experience
.
Step 7:
Bake as directed. This step is clearly not

important enough for a photo...
The most important step of all. ENJOY!!
Now that you know how to make your own pizza, let's move on t

o the hop!!

The Rules
1. Follow your host & co-host
2. Link up any photo post, it doesn't have to be wordless.
3. Visit some of the other blogs that have linked up!
4. Share!
Copy and post the button below on your sidebar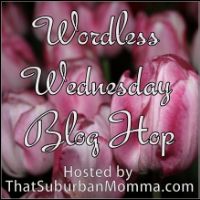 <div align="center"><a href="http://www.thatsuburbanmomma.com" title="That Suburban Momma"><img src="http://i1311.photobucket.com/albums/s663/thatsuburbanmom/b8c8532b-6378-401a-b58c-38314524e29c_zpsed912a71.jpg" alt="That Suburban Momma" style="border:none;" /></a></div>
If you are interested in cohosting the (Not S

o)

Wordless Wednesday Blog Hop, please email me at thatsuburbanmomma@gmail.com