Welcome back to the (Not So) Wordless Wednesday Blog Hop!
Welcome back! Thank you for coming back week after week to share your photos. Please share after you link up so we can continue to grow!
Sleepover Fun!
To kick off summer break this year, I let my daughter invite her friends over for a sleepover! I just love having a house full of kids. They had pizza, watched a movie and chatted late into the night. I miss those days!
Sassy girls!
On to the hop...
The Rules


3. Visit some of the other blogs that have linked up!
4. Share!
Copy and post the button below on your sidebar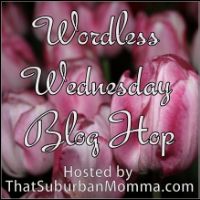 <div align="center"><a href="http://www.thatsuburbanmomma.com/search/label/wordlesswednesday" title="That Suburban Momma"><img src="http://i1311.photobucket.com/albums/s663/thatsuburbanmom/b8c8532b-6378-401a-b58c-38314524e29c_zpsed912a71.jpg" alt="That Suburban Momma" style="border:none;" /></a></div>