Welcome back to the (Not So) Wordless Wednesday Blog Hop!
Welcome back! The last couple weeks we have had almost 100 link ups! Please share after you link up so we can hit 100 this week!
Oregon Zoo Field Trip
Last Thursday was The Princess' last field trip for 2nd grade. We went to the Oregon Zoo. The weather was a bit random and it kept going back and forth between sunshine and light rain, but we had a great time even with the wacky weather. We stayed for 5 hours, and were able to see pretty much every animal there! The kids had a blast, and the chaperones did as well, but we were pretty pooped by the end!
After the field trip, the Princess and I made a quick stop at the Portland Rose Garden. This beautiful garden is 4.5 acres and has over 10,ooo rose plants. The scent is just heavenly and the view is breath taking. If you are ever in Portland, you should definitely stop by. It's free, but make sure you don't pick a rose because the fee is $500!!
On to the hop...

3. Visit some of the other blogs that have linked up!
4. Share!
Copy and post the button below on your sidebar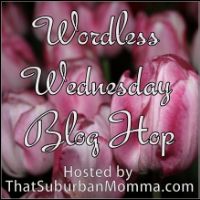 <div align="center"><a href="http://www.thatsuburbanmomma.com" title="That Suburban Momma"><img src="http://i1311.photobucket.com/albums/s663/thatsuburbanmom/b8c8532b-6378-401a-b58c-38314524e29c_zpsed912a71.jpg" alt="That Suburban Momma" style="border:none;" /></a></div>