Welcome back to the (Not So) Wordless Wednesday Blog Hop!
Welcome back! Last week we broke our link up record with well over 100 link ups! Thank you for coming back week after week to share your photos. Please share after you link up so we can continue to grow!
Goodbye My Loves
I can't believe this school year has gone by so quickly. The end of the school year is always a little sad for me. I spend everyday with my little ones, then have to say goodbye. Some of them I'll see from time to time, others I may never see again. They're so young that I wonder if they will remember all of our good times. One thing I know is that they will all be in my heart forever.
I love you all and will miss you dearly. I wish you nothing but happiness and success in school and in life. ❤❤❤
Photo Credit: Angie Winheim Photography
Related post:
Why I Love Being a Preschool Teacher

Now that I'm all teary eyed... on to the hop!!


3. Visit some of the other blogs that have linked up!
4. Share!
Copy and post the button below on your sidebar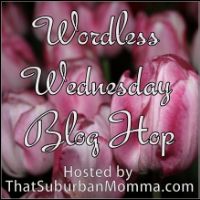 <div align="center"><a href="http://www.thatsuburbanmomma.com/search/label/wordlesswednesday" title="That Suburban Momma"><img src="http://i1311.photobucket.com/albums/s663/thatsuburbanmom/b8c8532b-6378-401a-b58c-38314524e29c_zpsed912a71.jpg" alt="That Suburban Momma" style="border:none;" /></a></div>