Welcome back to the (Not So) Wordless Wednesday Blog Hop!
Welcome back! Thank you for coming back week after week to share your photos. Please share after you link up so we can continue to grow!
Same Love
I don't usually listen to the radio, but yesterday I decided to turn off my music to see what is on the radio these days. I have to say that I was pleasantly surprised. This song played and it touched my heart. I watched the video when I got home, and I cried.
I don't usually get political on here, but I felt moved to post this. I am Christian and I am pro same-sex marriage. I believe that we are all equal and should have equal rights.
My favorite part of the song says it all for me:
"When I was at church they taught me something else If you preach hate at the service those words aren't anointed That holy water that you soak in has been poisoned When everyone else is more comfortable remaining voiceless Rather than fighting for humans that have had their rights stolen
I might not be the same, but that's not important No freedom till we're equal, damn right I support it"
It's so powerful.
No freedom till we're equal, damn right I support it.
On to the hop...


The Rules
Leave a comment letting me know that you are a new follower, so we can follow you back!
2. Link up any post with photos, it doesn't have to be wordless.

3. Visit some of the other blogs that have linked up!
4. Share!
Copy and post the button below on your sidebar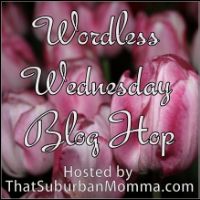 <div align="center"><a href="http://www.thatsuburbanmomma.com/search/label/wordlesswednesday" title="That Suburban Momma"><img src="http://i1311.photobucket.com/albums/s663/thatsuburbanmom/b8c8532b-6378-401a-b58c-38314524e29c_zpsed912a71.jpg" alt="That Suburban Momma" style="border:none;" /></a></div>