Welcome back to the (Not So) Wordless Wednesday Blog Hop!
Thank you for coming back week after week to share your photos. Please share after you link up so we can continue to grow!
Silver Falls Hike
Yes, I know that I am so lucky to live in such a beautiful place! We went on another hike. This time we hiked Silver Falls with some friends. There are 3 different hiking paths and we chose the medium length one which is around 5 miles because we had kids with us. It only took us about 3 hours including a lunch break.
The kids had a lot of fun along the way.
We got to see 7 of the 10 waterfalls. They were all so beautiful.
We stopped and had lunch by this one. What a beautiful view.
Yes, I got stuck holding the pink backpack this time...
The kids were really great the whole time. This is my favorite cheesy smile photo!
Towards the end they got a little tired, but as soon as we got to the end of the path all of them regained their energy and ran the rest of the way. Wish I had an energy reset button, too!

The Rules


3. Visit some of the other blogs that have linked up!
4. Share!
Copy and post the button below on your sidebar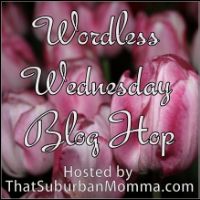 <div align="center"><a href="http://www.thatsuburbanmomma.com/search/label/wordlesswednesday" title="That Suburban Momma"><img src="http://i1311.photobucket.com/albums/s663/thatsuburbanmom/b8c8532b-6378-401a-b58c-38314524e29c_zpsed912a71.jpg" alt="That Suburban Momma" style="border:none;" /></a></div>