Do you have a list?
Not sure what I'm talking about? You must remember that episode of friends where they all decide who is on their "freebie list"...
Well, here is mine! I guess I would call mine more of a crush list than a freebie list, so no need to laminate. ;)
5. Bruno Mars

Not only is he gorgeous, but his voice makes me melt!
4. James Franco
So hot. Maybe a bit odd, but I'm kind of into that. Haha!
3. Justin Timberlake
Back when I was in high school if you would have told me he'd be on my list someday , I would have thought you were insane! He just got better with age. There's just no denying his sexiness!

2. Ryan Gossling
Who didn't fall in love with him after watching the Notebook?
1. Joseph Gordon-Levitt
First celeb crush and still going strong. Love his smile and style and basically everything about him. <3
Okay, so spill. Who's on your list?? Love to hear it in a comment!
On to the hop...

The Rules


Leave a comment letting me know that you are a new follower, so we can follow you back!
2. Link up any post with photos, it doesn't have to be wordless.
3. Visit some of the other blogs that have linked up!


4. Share!
Copy and post the button below on your sidebar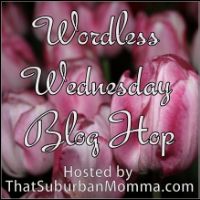 <div align="center"><a href="http://www.thatsuburbanmomma.com/search/label/wordlesswednesday" title="That Suburban Momma"><img src="http://i1311.photobucket.com/albums/s663/thatsuburbanmom/b8c8532b-6378-401a-b58c-38314524e29c_zpsed912a71.jpg" alt="That Suburban Momma" style="border:none;" /></a></div>