Welcome back to the (Not So) Wordless Wednesday Blog Hop!
Thank you for coming back week after week to share your photos. Please share after you link up so we can continue to grow!
Perseid Meteor Shower
Oh, I wish that I took that photo. I borrowed it from International Business Times Post:
Perseid Meteor Shower 2013: Photos From Around The World. The peak of the Perseid occurs on August 12th and 13th between midnight and dawn. So last night I had the bright idea of going out to stargaze.
I thought it would be an awesome adventure and wonderful memory for The Princess, but things didn't go as planned. I woke her up at 1am and told her we were going to go look at the stars. She was super excited. We drove around looking for a dark spot (not so easy in the middle of suburbia!) Then when we finally found a dark spot, I realized that the clouds had crept into the sky. So sadly we couldn't see a thing. I guess we'll just have to see it another year. At least we can look at photos like this one!
Did you see the meteor shower? Did you get photos? I'd love to hear about it in a comment and if you got photos link me!
Check out my Vacation posts! Paris Day 1 & Paris Day 2
On to the hop...


3. Visit some of the other blogs that have linked up!
4. Share!
Copy and post the button below on your sidebar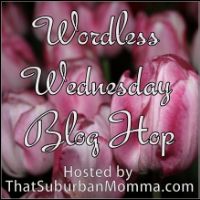 <div align="center"><a href="http://www.thatsuburbanmomma.com/search/label/wordlesswednesday" title="That Suburban Momma"><img src="http://i1311.photobucket.com/albums/s663/thatsuburbanmom/b8c8532b-6378-401a-b58c-38314524e29c_zpsed912a71.jpg" alt="That Suburban Momma" style="border:none;" /></a></div>