Welcome back to the (Not So) Wordless Wednesday Blog Hop!
Thank you for coming back week after week to share your photos. Please share after you link up so we can continue to grow!
Pin Up Photo Shoot
Friday I had a super fun photo shoot with Portland Pin Ups! The photographer, Mike, was wonderful! I won't see the photos until Saturday, but here is one of the outfits I wore.
My hair was done by Jennifer at Allure Salon and Spa, and my makeup was done by Holly who works with Mike at Portland Pin Ups.
I will be writing all about the awesome time I had very soon! You should definitely go check out their Facebook page to see some awesome pin up photos!
If you LOVE my blog, and I hope you do, please vote for me! All you have to do is click the banner
!
Leave a comment letting me know that you are a new follower, so I can follow you back!
2. Link up any post with photos, it doesn't have to be wordless.


3. Visit some of the other blogs that have linked up!
4. Share!
Copy and post the button below on your sidebar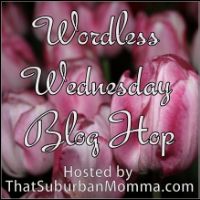 <div align="center"><a href="http://www.thatsuburbanmomma.com/search/label/wordlesswednesday" title="That Suburban Momma"><img src="http://i1311.photobucket.com/albums/s663/thatsuburbanmom/b8c8532b-6378-401a-b58c-38314524e29c_zpsed912a71.jpg" alt="That Suburban Momma" style="border:none;" /></a></div>