Welcome back to the (Not So) Wordless Wednesday Blog Hop!
Thank you for coming back week after week to share your photos. Please share after you link up so we can continue to grow!
Mustaches
Last night we went to a special back to school dinner. The princess and I got silly.
I mustache you a questions... but I'm shaving it for later...
Yesterday I posted about my cousin with severe Autism (read post). His family is raising funds to buy a GPS tracker because he has been wondering from home and they are extremely worried for his safety.
I have included a donation button for anyone who would like to help them with this purchase.
Any donations over the amount needed will be donated to
Walk Now for Autism Speaks
.
Thank you to anyone who is able to donate to this cause! If you are unable to donate at this time, I would certainly appreciate if you would share.
Leave a comment letting me know that you are a new follower, so I can follow you back!
2. Link up any post with photos, it doesn't have to be wordless.


3. Visit some of the other blogs that have linked up!
4. Share!
Copy and post the button below on your sidebar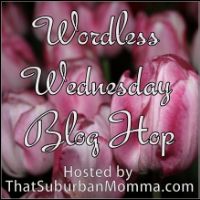 <div align="center"><a href="http://www.thatsuburbanmomma.com/search/label/wordlesswednesday" title="That Suburban Momma"><img src="http://i1311.photobucket.com/albums/s663/thatsuburbanmom/b8c8532b-6378-401a-b58c-38314524e29c_zpsed912a71.jpg" alt="That Suburban Momma" style="border:none;" /></a></div>