Welcome back to the (Not So) Wordless Wednesday Blog Hop!
"Music is a moral law. It gives a soul to the universe, wings to the mind, flight to the imagination, a charm to sadness, and life to everything. It is the essence of order, and leads to all that is good, just and beautiful, of which it is the invisible, but nevertheless dazzling, passionate, and eternal form"
-Plato
Leave a comment letting me know that you are a new follower, so I can follow you back!
2. Link up any post with photos, it doesn't have to be wordless.


3. Visit some of the other blogs that have linked up!
4. Share!
Copy and post the button below on your sidebar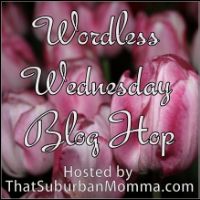 <div align="center"><a href="http://www.thatsuburbanmomma.com/search/label/wordlesswednesday" title="That Suburban Momma"><img src="http://i1311.photobucket.com/albums/s663/thatsuburbanmom/b8c8532b-6378-401a-b58c-38314524e29c_zpsed912a71.jpg" alt="That Suburban Momma" style="border:none;" /></a></div>