Welcome back to the (Not So) Wordless Wednesday Blog Hop!
Thank you for coming back week after week to share your photos. Please share after you link up so we can continue to grow!
Crazy for 1D
Oh yeah, she's got the One Direction fever. I didn't realize this started so young, but she is pretty convinced that she will marry the Harry (top right). We sent out invitations for her birthday and she begged me to send the band one.... Can't believe this is already starting!
Did you have any boy band obsessions?
If you LOVE my blog, and I hope you do, please vote for me! All you have to do is click the banner!
Leave a comment letting me know that you are a new follower, so I can follow you back!
2. Link up any post with photos, it doesn't have to be wordless.


3. Visit some of the other blogs that have linked up!
4. Share!
Copy and post the button below on your sidebar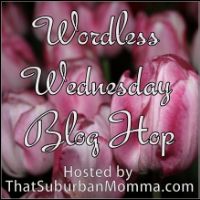 <div align="center"><a href="http://www.thatsuburbanmomma.com/search/label/wordlesswednesday" title="That Suburban Momma"><img src="http://i1311.photobucket.com/albums/s663/thatsuburbanmom/b8c8532b-6378-401a-b58c-38314524e29c_zpsed912a71.jpg" alt="That Suburban Momma" style="border:none;" /></a></div>