Welcome back to the (Not So) Wordless Wednesday Blog Hop!
Thank you for coming back week after week to share your photos. Please share after you link up so we can continue to grow!
Under The Sea Party Invites
Oh my goodness! Is it already October? It's been a crazy busy month with The Princess going back to school, preschool, and my classes all starting back up! On top of that I have been party planning like crazy. The Princess' birthday party is this Sunday, and here is your sneak peek.
I am crazy about party planning. I look forward to planning her parties all year. How do you feel about it? Do you love it? Hate it? Avoid it like the plague?
If you LOVE my blog, and I hope you do, please vote for me! All you have to do is click the banner!
Leave a comment letting me know that you are a new follower, so I can follow you back!
2. Link up any post with photos, it doesn't have to be wordless.


3. Visit some of the other blogs that have linked up!
4. Share!
Copy and post the button below on your sidebar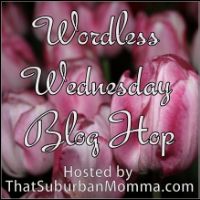 <div align="center"><a href="http://www.thatsuburbanmomma.com/search/label/wordlesswednesday" title="That Suburban Momma"><img src="http://i1311.photobucket.com/albums/s663/thatsuburbanmom/b8c8532b-6378-401a-b58c-38314524e29c_zpsed912a71.jpg" alt="That Suburban Momma" style="border:none;" /></a></div>