Welcome back to the (Not So) Wordless Wednesday Blog Hop!
Thank you for coming back week after week to share your photos. Please share after you link up so we can continue to grow!
Pumpkins!
This year we each got one pumpkin to carve at the pumpkin patch. The princess wanted to do cats, and D went for something more creepy.
Of course she wanted to do it all on her own...
The Princess and her cat pumpkin!
We used pipe cleaner for the whiskers and tail. And construction paper for the ears.
Here they are out on our front porch. I think they turned out really cute! D's is super creepy!
I've noticed that a lot of people have been opting to skip the carving and decorate in other ways. Did you carve pumpkins this year? What designs did you do?
If you LOVE my blog, and I hope you do, please vote for me! All you have to do is click the banner!
Leave a comment letting me know that you are a new follower, so I can follow you back!
2. Link up any post with photos, it doesn't have to be wordless.
3. Visit some of the other blogs that have linked up!
4. Share!
Copy and post the button below on your sidebar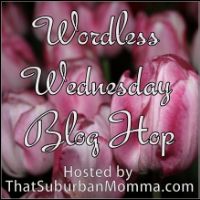 <div align="center"><a href="http://www.thatsuburbanmomma.com/search/label/wordlesswednesday" title="That Suburban Momma"><img src="http://i1311.photobucket.com/albums/s663/thatsuburbanmom/b8c8532b-6378-401a-b58c-38314524e29c_zpsed912a71.jpg" alt="That Suburban Momma" style="border:none;" /></a></div>