Welcome back to the (Not So) Wordless Wednesday Blog Hop!
Thank you for coming back week after week to share your photos. Please share after you link up so we can continue to grow!
Our Elf on the Shelf is back!
One of my daughter's favorite holiday traditions is our Elf on the Shelf. His name is Alfie and The Princess looks forward to his return every year! He got back on the 1st and she has had a blast searching for him in the morning since he's come back. She's already sent a note to Santa, and a necklace to repair in Santa's workshop. She's definitely a believer!
Read more about this fun tradition here.
Do you have an Elf? What is his favorite hiding place? Feel free to link me if you have any fun ideas!
Leave a comment letting me know that you are a new follower, so I can follow you back!
2. Link up any post with photos, it doesn't have to be wordless.
3. Visit some of the other blogs that have linked up!
4. Share!
Copy and post the button below on your sidebar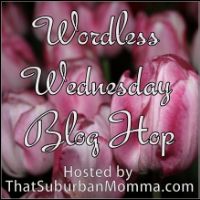 <div align="center"><a href="http://www.thatsuburbanmomma.com/search/label/wordlesswednesday" title="That Suburban Momma"><img src="http://i1311.photobucket.com/albums/s663/thatsuburbanmom/b8c8532b-6378-401a-b58c-38314524e29c_zpsed912a71.jpg" alt="That Suburban Momma" style="border:none;" /></a></div>