It has been so crazy getting things changed over! I absolutely love my new blog name, and I knew I was going to have to give the blog a whole new look.
After many hours of working on it, here it is!
The red kiss is so me, and I finally feel like my blog is really a reflection of myself. I have to say that I am very proud of myself for doing it all on my own rather than hiring someone. Yay me!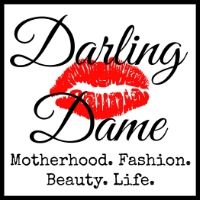 So, what do you think?? I would love any feedback, and please let me know if there are any issues with anything!
Thanks so much for stopping by!