Welcome back to the (Not So) Wordless Wednesday Blog Hop!
You probably notice that things have changed a bit over here. I have changed my blog from That Suburban Momma to Darling Dame. I am still in the process of changing things over. Sorry if this causes any confusion!
23rd Annual Champagne Ball
We had such a fun New Year's Eve. We went to the 23rd annual Champagne Ball in Portland. I've never been to a New Year's Eve party, and this year since The Princess was with her dad we wanted to do something fun. We looked around and this seemed to be the party to be at. If you are in Portland, I definitely recommend that you attend a future Champagne Ball because it was so much fun!
The party was huge! It was at the Hilton Executive Tower in the Grand Ballroom and also on the 23rd floor in the Sky Lounge. The music was fabulous! There were two great NW bands playing, Radical Revolution & The Gentlemen's Club Band. When the bands weren't playing there were many djs to take over who also played music in the smaller rooms.
At midnight there was a huge balloon drop and tons of confetti! It was so magical and was such an awesome way to ring into 2014!
Here are a few of my Instagram shots:
Photographer Hung Q Phan got some great shots of the party! Click here to see them.
What did you do for New Year's Eve?
Happy New Year everyone! I hope it's a fabulous one for all of you!
Leave a comment letting me know that you are a new follower, so I can follow you back!
2. Link up any post with photos, it doesn't have to be wordless.
3. Visit some of the other blogs that have linked up!
4. Share!
Copy and post the button below on your sidebar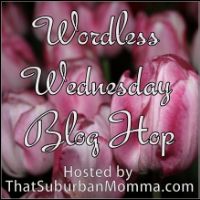 <div align="center"><a href="http://www.thatsuburbanmomma.com/search/label/wordlesswednesday" title="That Suburban Momma"><img src="http://i1311.photobucket.com/albums/s663/thatsuburbanmom/b8c8532b-6378-401a-b58c-38314524e29c_zpsed912a71.jpg" alt="That Suburban Momma" style="border:none;" /></a></div>
If you are interested in cohosting the (Not S

o)

Wordless Wednesday Blog Hop, please email me at thedarlingdame@gmail.com