Welcome back to the (Not So) Wordless Wednesday Blog Hop!
Thank you for coming back week after week to share your photos. Please share after you link up so we can continue to grow!
Tow Mater Cake
Last weekend was my nephew's 2nd birthday party. He loves Mater from Cars, so of course he had to have a Tow Mater cake!
He LOVED it!
Do you like the new design on the blog?
Leave a comment letting me know that you are a new follower, so I can follow you back!
2. Link up any post with photos, it doesn't have to be wordless.
3. Visit some of the other blogs that have linked up!
4. Share!
Copy and post the button below on your sidebar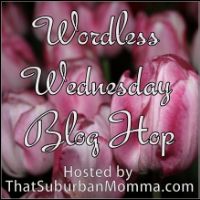 <div align="center"><a href="http://www.thatsuburbanmomma.com/search/label/wordlesswednesday" title="That Suburban Momma"><img src="http://i1311.photobucket.com/albums/s663/thatsuburbanmom/b8c8532b-6378-401a-b58c-38314524e29c_zpsed912a71.jpg" alt="That Suburban Momma" style="border:none;" /></a></div>
If you are interested in cohosting the (Not S

o)

Wordless Wednesday Blog Hop, please email me at thedarlingdame@gmail.com