Welcome back to the (Not So) Wordless Wednesday Blog Hop!
Thank you for coming back week after week to share your photos. Please share after you link up so we can continue to grow!
Omaha!
Whoa, talking football on the blog? Hey, a girl can love high heels and have lots of love for some Peyton Manning, too!
I am so excited that the Broncos are going to Superbowl XLVIII! Lately, Manning's "Omaha" call has been an obsession in the football world. Did you watch the game on Sunday? No, I did not count how many times he used it! My aunt is suggesting a Superbowl Party drinking game revolving around "Omaha", but I'm not sure I'd last very long!
I found this video on facebook and I laughed so hard!
Warning: Not for New England fans without a sense of humor. This video is not intended to offend anyone!
Who do you think will win
Superbowl XLVIII? Did your team make it this year? I'd love to hear about it in a comment!
Leave a comment letting me know that you are a new follower, so I can follow you back!
2. Link up any post with photos, it doesn't have to be wordless.
3. Visit some of the other blogs that have linked up!
4. Share!
Copy and post the button below on your sidebar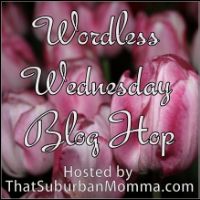 <div align="center"><a href="http://www.thatsuburbanmomma.com/search/label/wordlesswednesday" title="That Suburban Momma"><img src="http://i1311.photobucket.com/albums/s663/thatsuburbanmom/b8c8532b-6378-401a-b58c-38314524e29c_zpsed912a71.jpg" alt="That Suburban Momma" style="border:none;" /></a></div>
If you are interested in cohosting the (Not S

o)

Wordless Wednesday Blog Hop, please email me at thedarlingdame@gmail.com